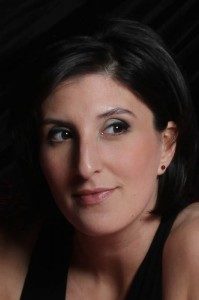 As a teenager, Lux Alptraum worked as an HIV peer educator with her local Red Cross — and she hasn't looked back since. Over the past two decades, Lux has devoted herself to smart sex education, bringing her insightful, modern take on human sexuality to topics ranging from puberty and pregnancy to healthy sexuality in the age of internet porn. Throughout her career, Lux has worked with elementary school students, senior citizens, and everyone in between, traveling from high school sex education seminars to talks on the adult industry — and back again. Formerly the CEO of Fleshbot, the web's foremost blog about sexuality and adult entertainment, Lux currently serves as editor-at-large for Nerve and works as a consultant with select sex tech companies.
Sample Talks
---
Safer Sexting: We all know the basics of safer sex — but how many of us know how to safely sext? In this talk, Lux works with students to apply the basic framework of safer sex to the world of internet-enabled erotic activities, developing strategies for exploring and enjoying sexuality online in a healthy, safer way.
Debunking Porn: For many young people, online porn is the primary source of information about sex and pleasure — a situation akin to learning the laws of physics from a Michael Bay movie. Using her insider knowledge of the adult industry, Lux discusses the numerous behind-the-scenes safety precautions adult stars undertake to create the exciting fantasies that many of us enjoy, and what sort of inspiration we should — and shouldn't — take from adult entertainment.
Websites
---